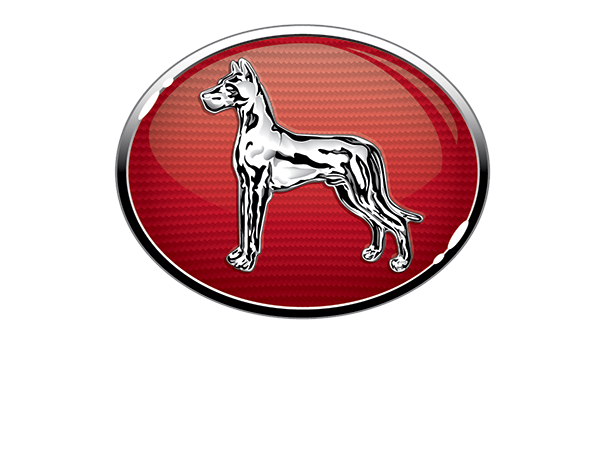 Introducing Great Dane Springdale
Great Dane Springdale has proudly served Northwest Arkansas, Oklahoma, and parts of Kansas and Missouri since first opening in 1980. The branch team includes 22 members with more than 100 years of combined experience serving the trucking industry.
Springdale is a full-service branch featuring 12 service bays and a mobile service truck, handling everything from inspections to aftermarket installs and major repairs. The Parts Department maintains a large inventory selection with a parts retail counter and 2 parts delivery trucks.

Springdale most recently won Great Dane's Branch Safety Award in 2017. In years past, Springdale has also been recognized by Great Dane for performance excellence in both the Springdale Parts and Service Departments, as well as overall branch performance.

We interviewed the Springdale Team to learn more about the branch's history, what has made the branch successful for so many years, and what it means to be part of the Great Dane family for generations. In this Spotlight Interview, we featured long-time employees James Smith (Branch Sales, 38 years), Mike Johnson (Service Foreman, 25 years), Mark Counts (Service Manager, 21 years), Grant Pankratz (Branch Sales, 20 years), Adam Burton (Assistant Foreman, 11 years), Danyel Moore (Parts Driver), and Springdale's Branch Manage, Bo Adkins (6 years).
How did you get your start in the industry and at Great Dane?
B. Adkins: Great Dane Springdale holds deep roots for me. My Dad started his career here with Great Dane. Since I was a baby, the Dog has been part of my life in one way or another. I've been with the company for 6 years now and have spent the last 13 years in the semi-trailer industry.
M. Counts: I started working on trailers with a privately owned shop. I was with them for 5 years before coming to Great Dane. I started with Great Dane in June of 2000 and have been with the company for 21 years.
G. Pankratz: My father owned a refuse trucking company, so trucking has always been in our family. I majored in business and marketing, and sales has always been my natural calling. When an opportunity to work for Great Dane as a sales rep in Tulsa came, I immediately knew it was the perfect fit.
What are you most proud of about your team?
G. Pankratz: I have worked at Great Dane for the last 20 years. Our sales, service, and parts teams have always worked together so that each department is supported and we succeed as a whole.
A. Burton: Despite having a small team, we work well together to accomplish any task needed.
M. Counts: The one thing I am most proud of is the way our team works together to reach a common goal. Everyone here is truly happy to provide assistance when needed. Our team has a positive attitude and no one complains. They are all hard workers.
B. Adkins: I'm fortunate to be able work with the finest professionals in the industry from top to bottom who always make Great Dane GREAT.
Pictured: Photos from the early 1980s. when Great Dane Springdale hosted it's annual Customer Appreciation Fishing Trip at the White Buffalo Resort in Buffalo City, Arkansas. Pictured left are a few Great Dane customers who attended the trip.
Springdale has won multiple awards over many decades, what has contributed to the long-term success of your branch?
M. Counts: I believe one of the main reasons this branch has been successful is that we have honest people and we build trust with our customers. Our customers know we will do the right thing and take care of their needs to the best of our ability.
D. Moore: Positive attitudes and a strong dedication to quality. Everyone takes pride in their work by paying attention to the finest details and going the extra mile to correct mistakes.
G. Pankratz: Team comradery and transparency. These qualities positively impact everything we do, allowing us to do business the right way.
J. Smith: Strong leadership, quality employees, and hard work. And the reason Great Dane Springdale is here - Jones Truck Lines.
"One of the main reasons this branch has been successful is that we have honest people and we build trust with our customers. "
Great Dane Springdale has hosted many special customer events throughout the years, what customer experiences have built the best relationships?
M. Counts: For about 17 years straight (prior to the pandemic), our branch would host a golf outing on Good Friday. It started with just employee's at first, but then it evolved into a miniature tournament with customers included. The event is all about having fun and building relationships - not only with our customers, but also for growing closer as a branch team. It's a great event that I look forward to us hosting again soon.
G. Pankratz: Our annual golf outing and catered lunches have been a great way to build relationships with our customers. We also donate to various charities to support our customers through their sponsored events. Specifically, we donate to United Way each year on behalf of Melton Truck Lines. The owner is very involved with United Way and he matches our donation dollar for dollar every year. This has strengthened our relationship on both a business and personal level.
Pictured Left: A photo from Great Dane Springdale's company picnic in 1983. Pictured Right: Ernie Douglas, Springdale's first Branch Manager. In the '80s, the Springdale Branch participated in a local softball league. Ernie was famous for his gruff demeanor and his ride-alongs, which he called "Learn with Ern".
What will customers get from your branch that they won't get anywhere else?
G. Pankratz: With the sales team alone, we have over 60 years of experience. Having a talented and experienced sales force makes all the difference when it comes to satisfying customers.

A. Burton: Quality. When our competition turns a customer away because they don't have the time or the resources to help, we go the extra mile to make sure that the repair is done right and fair.
M. Counts: We always tell the truth here. We don't tell our customers something just because we think it is what they want to hear. People respect that and keep doing business with us because of it.
J. Smith: A complete package of sales, parts, and service and personal attention to the customer. We do our best to make sure every customer is taken care of.
What do you enjoy most about doing business in Springdale?



M. Counts: Northwest Arkansas is such a beautiful part of the state. It is a pleasure to live and work here. Also, the people in this region are very pleasant to work with. They are salt-of-the-earth, simple people that just want to be treated fairly and with respect.
J. Smith: Seeing my customers, who after almost 39 years, are now my good friends.
M. Johnson: The people here. They are down-to-earth and make doing business a pleasure.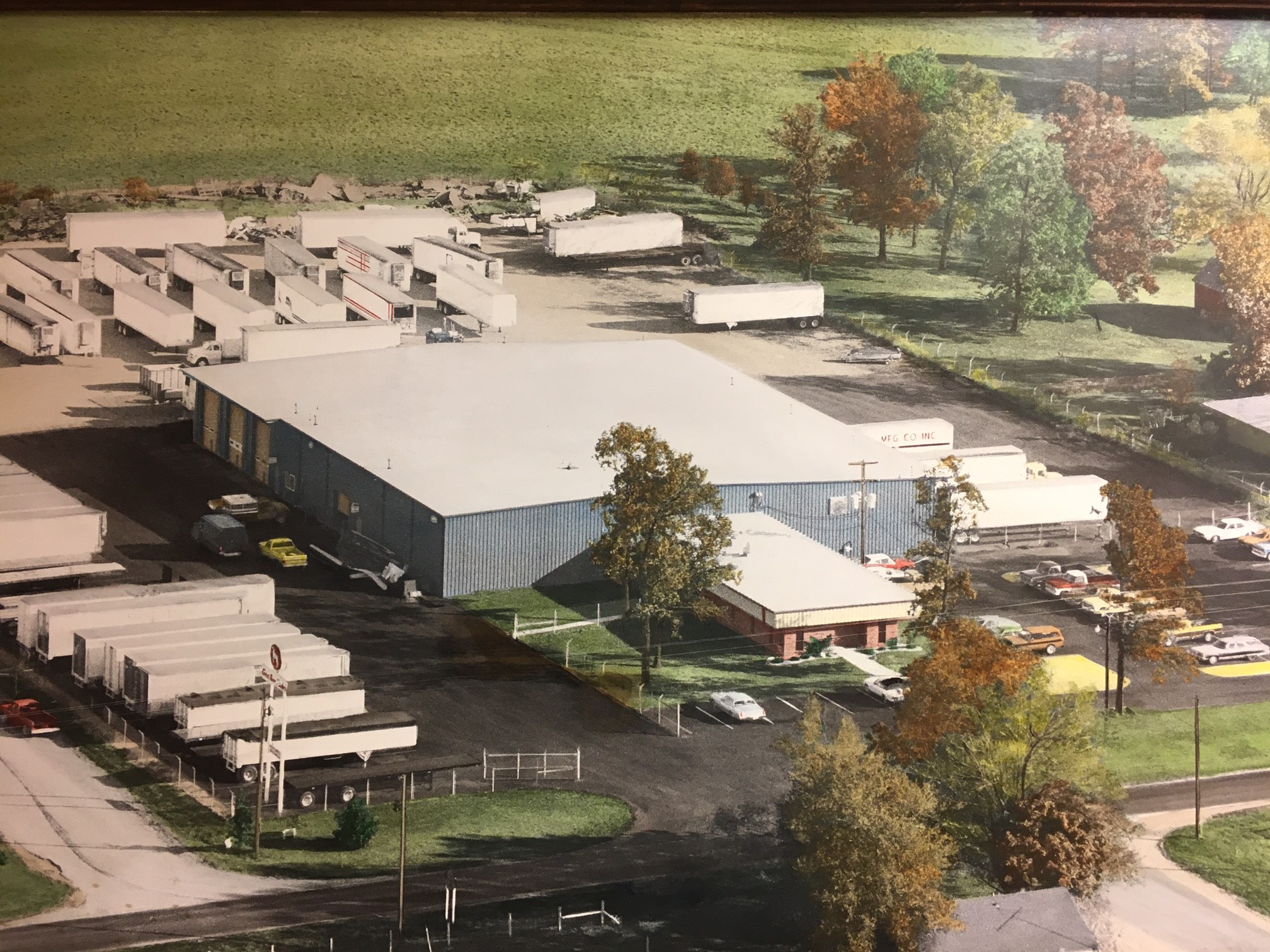 Pictured: Photographs of Great Dane Springdale's building and drop yard from 1980.
Do you have any interesting history or fun stories about your branch?
D. Moore: I used to come here as a child with my grandparents to buy trailers, and now I work here as an adult. My experience with Great Dane Springdale has come full circle and that's been really cool.
M. Counts: The people are what make the Springdale branch special. We used to have a company picnic every year and
everyone would show up and bring their families. There would be great food and door prizes. We would play games and get to know everyone's spouses and kids. It was a special time to get together and have fun without worrying about work. It made our working relationships stronger. When the employees are happy and get along well, it makes the customers more comfortable, because they see it and sense it.
E. Douglas: One time, a customer paid his remaining balance on an order of $9,000.00 in pennies.
M. Johnson: Back in the day, we used to have company picnics with all the employees and their families. There was great food, kids playing games, and everyone enjoyed quality time as one big family.
G. Pankratz: Emmitt Live is a band that everyone locally enjoys. My sales mentor, James Smith, plays in the band.
Interested in learning more about

Great Dane Springdale?