Introducing Royal Truck & Trailer
Royal Truck & Trailer began in 1970 with just two men and two service bays. In the five decades since, the company has grown into a third-generation family owned business with multiple locations and nearly 170 team members.
Royal is one of the largest suppliers of new and pre-owned trailers, heavy truck and trailer parts, accessories, and service throughout the Midwest. The company has some of the largest service facilities in the State of Michigan, with more than 50 service bays across its four locations. Royal provides not only general repair, but expedited fabrication, including complete trailer construction.
In 2012, Royal became a full-Authorized Dealer of Great Dane and has 4 locations that sell and service Great Dane trailers (Dearborn, Warren, Wixom, and Gaylord). Royal has also been the recipient of both the King Pin and Great Dane Dealer of the Year Awards. Last year, the company celebrated a milestone 50th year of business.
We interviewed VP of Service Operations, Mike Morrison, Trailer Sales Manager, Brett Ostrander, and CEO of Royal Truck & Trailer, Ken Bumgardner, to learn more about the company's long-standing history and dedicated partnership with Great Dane.
Mike has been with Royal Truck & Trailer for 28 years, beginning his career with the company as a Technician and then becoming Service Manager of Dearborn. Mike is now the VP of Service Operations.
Brett has been with the company for 24 years, starting as a driver in 1997 and moving into the Parts side of the business shortly after. Brett made the jump into Sales in 2003 and became the Trailer Sales Manager of Dearborn in 2006.


Ken has been with Royal since he was 12 years old, always helping out at the shop to spend time with his dad (Carl Bumgardner, who was the previous President of Royal) before joining the team full time in 2001. Since then, Ken has held various positions working his way up in the company to CEO.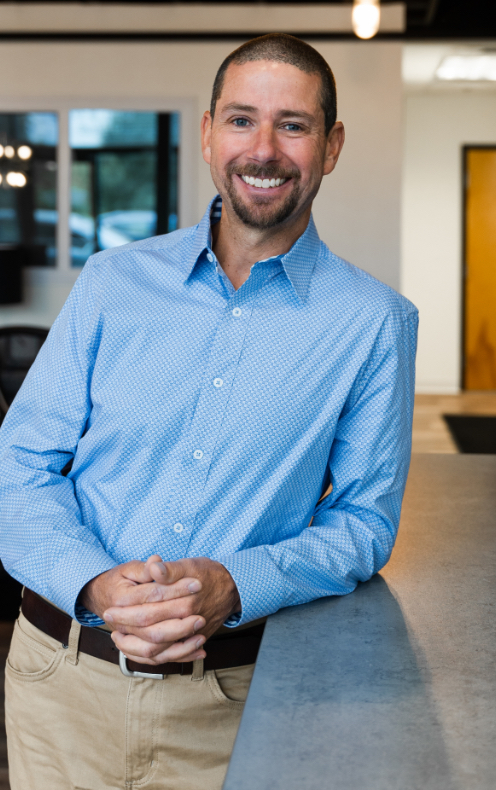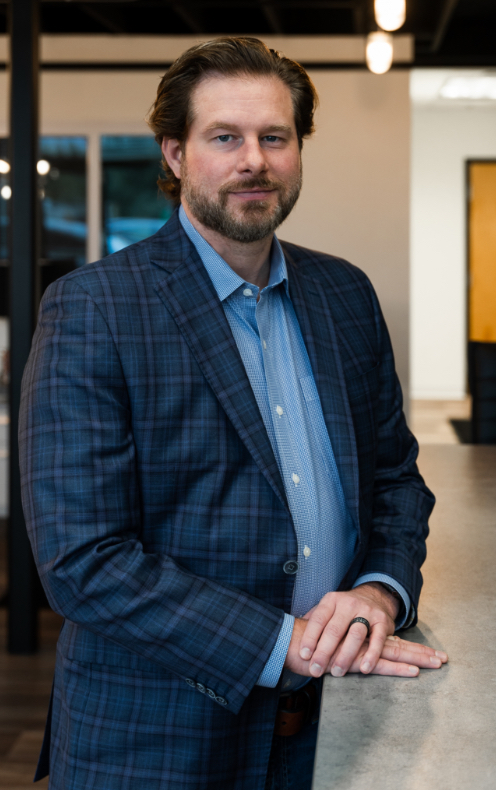 Pictured: (Left) Ken Bumgardner, CEO of Royal Truck & Trailer; (Center) Mike Morrison, VP of Service Operations; (Right) Brett Ostrander, Trailer Sales Manager
Royal is 51 years old. Tell us the story of how your company came to be.
Roy Bumgardner and his partner, Al, established Royal Truck & Trailer in 1970. The company started out small, with just three technicians and two service bays. By 1989, the company had expanded its offerings by adding six service bays, a Parts Sales Division, and an Equipment Sales Division. The company continued to grow steadily and in 1997, Royal sold its original facilities and purchased one large facility in Dearborn, Michigan.
By 2001, there were three generations of Bumgardners in the family business: Roy, his son Carl, and his grandson Ken. During the last decade, Royal has expanded its geographic footprint by opening two additional full-service locations in Warren and Wixom, as well as acquiring two full-service competitor locations in Grand Rapids and Gaylord. Between these milestones are stories of starting small, taking risks, working hard, steadily growing, and building long-term relationships.
"Between these milestones are stories of starting small, taking risks, working hard, steadily growing, and building long-term relationships."
How did you get your start in the trailer industry?



M. Morrison: My father worked in the trucking industry his entire life. He held various positions in sales, dispatch, and served as a Terminal Manager for many years. On holidays and summer breaks, I would go to work with him to help the guys in the shop. I was fascinated by the size and strength of the equipment, which led me to my career in Service.
B. Ostrander: I grew up in the industry. Since I was about 5 years old, I would ride to work with my dad on a milkcrate on the passengers' side. When I turned 21, I began driving trucks, tankers, flatbeds, and refrigerated units.

What sets you apart in trailer sales and service?
M. Morrison: We genuinely care about the products we sell. We do not just become the dealer - we get on the manufacturer Advisory Board. We forge relationships with our parts suppliers. We develop our staff with the latest coursework and certifications as well as information on the products we install and sell. In the end, we want to provide the best customer experience possible.
B. Ostrander: I think that my perspective of what it's like to be a driver, and understanding their needs and the conditions they work in, sets me apart in the industry. I find that my customers really appreciate that. When I started working at Royal in June of 1997, I was a switcher with the truck while also working in the shop. I have been in the parts department and served as the Parts Manager for some time before I transitioned to sales. Having experience in every part of our business is has made all the difference for me. 

Pictured: 3

generations

of the Bumgardner family business. Left: Roy Bumgardner, the founder of Royal Truck & Trailer. Roy started the family business more than 50 years ago with $500, 2 service bays, and 3 technicians. Center: Carl Bumgardner and his family, including his son Ken and daughters Julie and Janet. Right: Father and son - Carl and Ken Bumgardner.
Did this past year present any challenges for your business?
B. Ostrander: 2020 was a very busy year for me, as I was at the office every day. To keep business moving, I viewed everything as the new normal - providing masks for customers if they did not have one already and consistently making sure our facility was sanitized and Covid-19 protocols were followed. The biggest problem I faced was keeping up with everything. I have fantastic customers that sent me referrals and more business, even during a challenging time for all.

M. Morrison: Michigan had very strict protocols in place when the pandemic started, but we were able to help our essential customers and continued to keep our shelves stocked. During this last year, our HR department worked tirelessly to keep us in proper PPE and adjusted break and lunch times to help keep everyone distanced and safe. We had full-time employees wiping, cleaning, and sanitizing our facilities and we placed several sanitizing stations for customers and employees in each of our locations. Additionally, we added 6 ft. social distance signs and plexiglass at our counters to protect our employees and customers. Everyone really came together during this challenging year.
What are you most proud of about your team?
M. Morrison: We've worked Sundays, Holidays, 14-hour days – you name it, we have pushed through it. We've also survived through the challenging years of 2008-2009, and we did that together. I'm proud to call these men teammates and brothers. We have all worked on some very interesting projects, but doing it together as a team is more impressive than the project itself.
B. Ostrander: I'm most proud of our team for our consistent growth and never forgetting where we came from. I am also proud that we seek out the most premium manufacturers and arm our sales team with the very best in high-quality products to offer our customers.

Is there one thing you can point to that has contributed to the success of your business?
K. Bumgardner: Our team. We put a lot of value in them because they are the ones that make it all happen here. If they did not take good care of our customers we would have not made it over 50 years.
M. Morrison: People. We are blessed to have the best team of knowledgeable technicians, resourceful parts sales employees, and an exceptional sales staff that spec equipment specifically for each customer's needs.
B. Ostrander: Taking care of the customer  and always doing whatever it takes to make a situation right. I have great respect for my customers and most of them have even become good friends of mine.
Pictured: Ken's sister sister Julie, holding her nephew next to a Great Dane Champion at the Wixom open house in 2013.
What is the nicest thing a customer has said to you about your products or services?
M. Morrison: "You saved my business", "I'll never go anywhere else", "Can I buy lunch for the shop?" But the biggest compliment was when a customer looked me right in the eye and said "you guys do things that nobody can in a time frame that is unbelievable and at a price a normal person can afford". It was a very genuine statement that has stuck with me all these years.
B. Ostrander: Just about the best compliment you can get is when a customer sends you a referral. When you hear "Hey, my friend gave me your number and said you will take care of me." - that's the best type of compliment.


Royal just celebrated 50 years of business, what advice do you have for companies looking to sustain a long-term legacy?
K. Bumgardner: Take care of your people. Profits are important but should not be your primary focus. If you take care of your employees and your customers, the rest tends to fall in line.


"Profits are important but should not be your primary focus. If you take care of your employees and your customers, the rest tends to fall in line."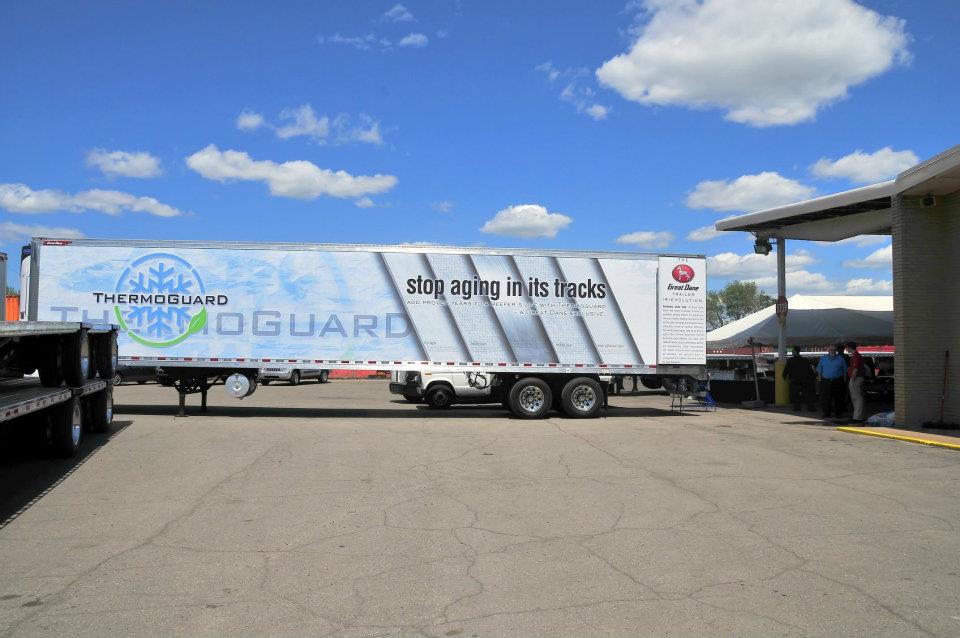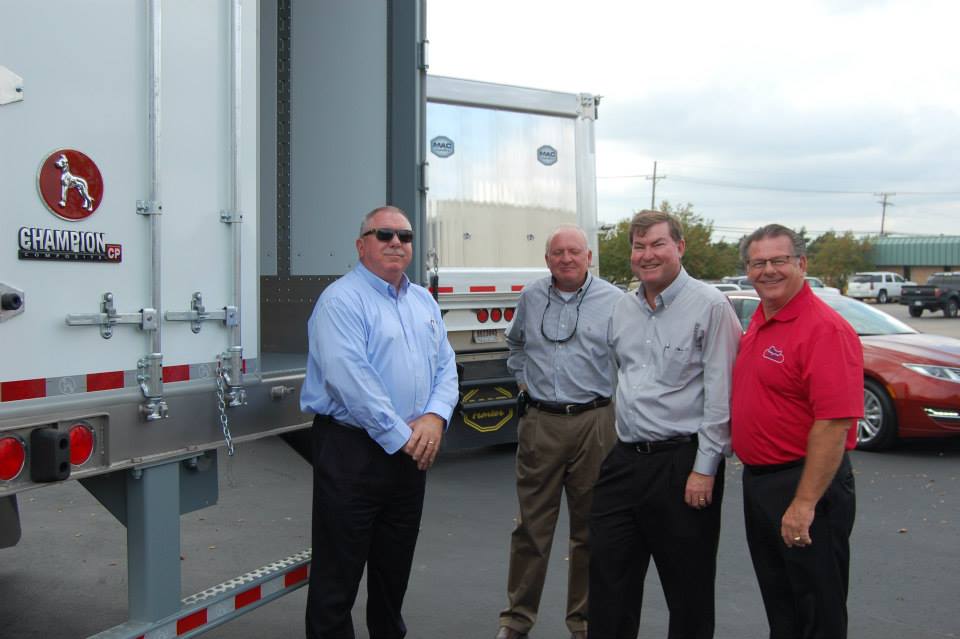 Left: 2012 Royal Open House celebration, showcasing the Great Dane Reefer with Thermoguard technology. Right: Royal's Open House celebration for the new Wixom location in October 2013. Pictured from left to right is Great Dane's Chuck Yocom, Keith Monroe, and Mike Wright with Royal's previous President, Carl Bumgardner.
What do you enjoy most about doing business in Michigan?
M. Morrison: The wide variety of equipment, axle configurations, constant change, and never being in a cookie cutter situation. Our customer base is very unique with a majority of owner/operators. These customer are very smart and collaborate with us. We have a partnership first and a repair shop second to them.
B. Ostrander: I most enjoy the complicated specs in our region and the multi-axle trailers. I also enjoy the challenge to build trailers for customers with successful results.

Do you have any interesting stories about your company history?
M. Morrison: I remember the first time Roy, our founder, brought me to look around the new shop; It was huge, beautiful, and clean. I said to Roy with a concerned tone, "I don't think I could ever have enough work to keep this shop busy, Roy." - I will never forget what he said to me: "Son, you do a good job and charge a fair price and you'll never have anything to worry about". Look at us now. Thankfully, we can barely get another unit on our 11 acre lot.
B. Ostrander: My mother and step-father used to watch Carl race at Flat Rock Speedway and would sit with his parents, Roy (our founder) and Micky. In 1994, my mother worked for AOL and was into technology. Roy knew that and Carl hired my mom to take Royal from paper and pencil to the start of computers. That's how it started.